Wildflower! Arts & Music Festival
Grand Prairie News was at one of the biggest festivals in North Texas last weekend.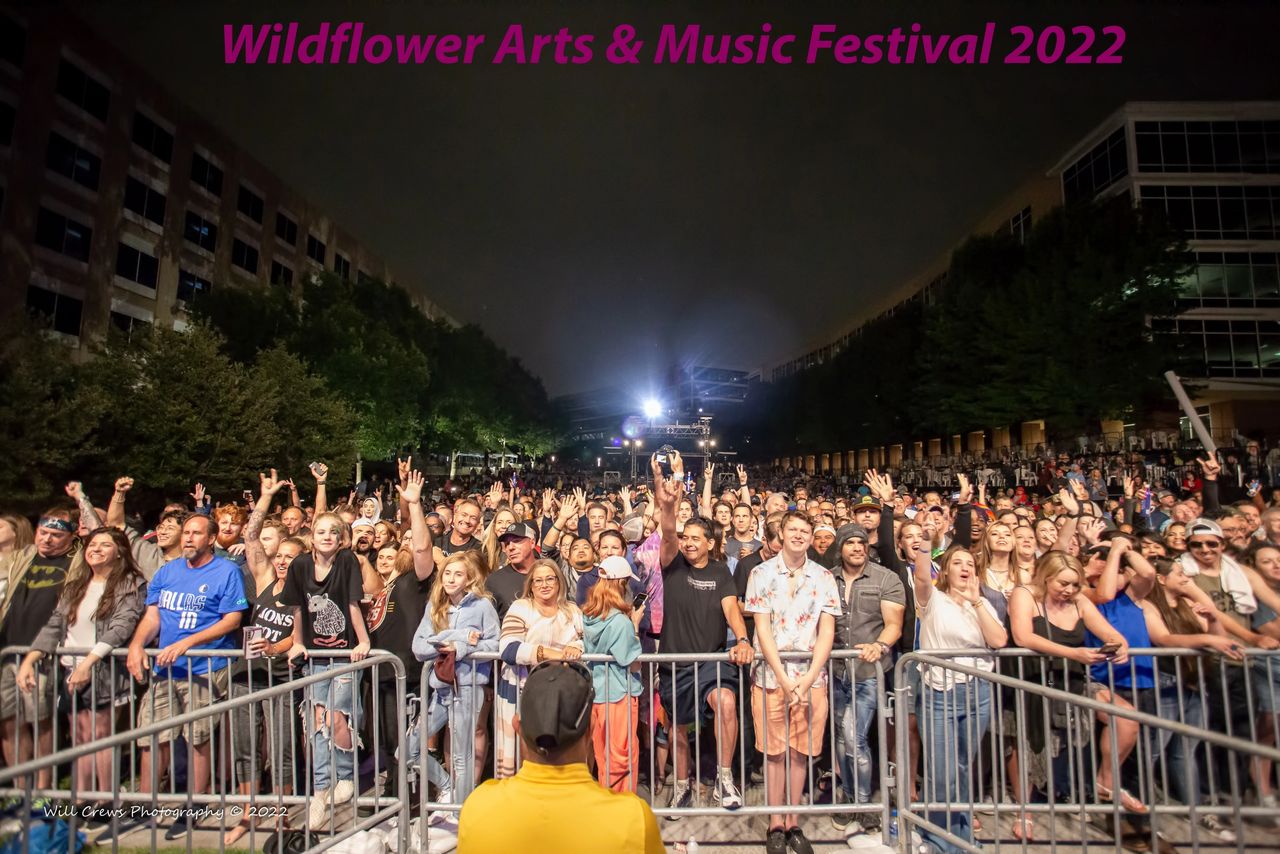 The weather was the star of the show here at the festival this year.  A blistering 97 on Friday caused folks to seek shelter from the sun with hats, and umbrellas and were trying hard to stay hydrated.  While the DFW area was working on one of the hottest Mays in the history of weather keeping, we were within a degree or two of the record high temps almost every day this month leading right up through the first day of the Wildflower Arts & Music Festival put on by the City of Richardson and its partners for 2022.  The last two years were done online because of the pandemic. So there were lots of fans ready for the live, in person shows.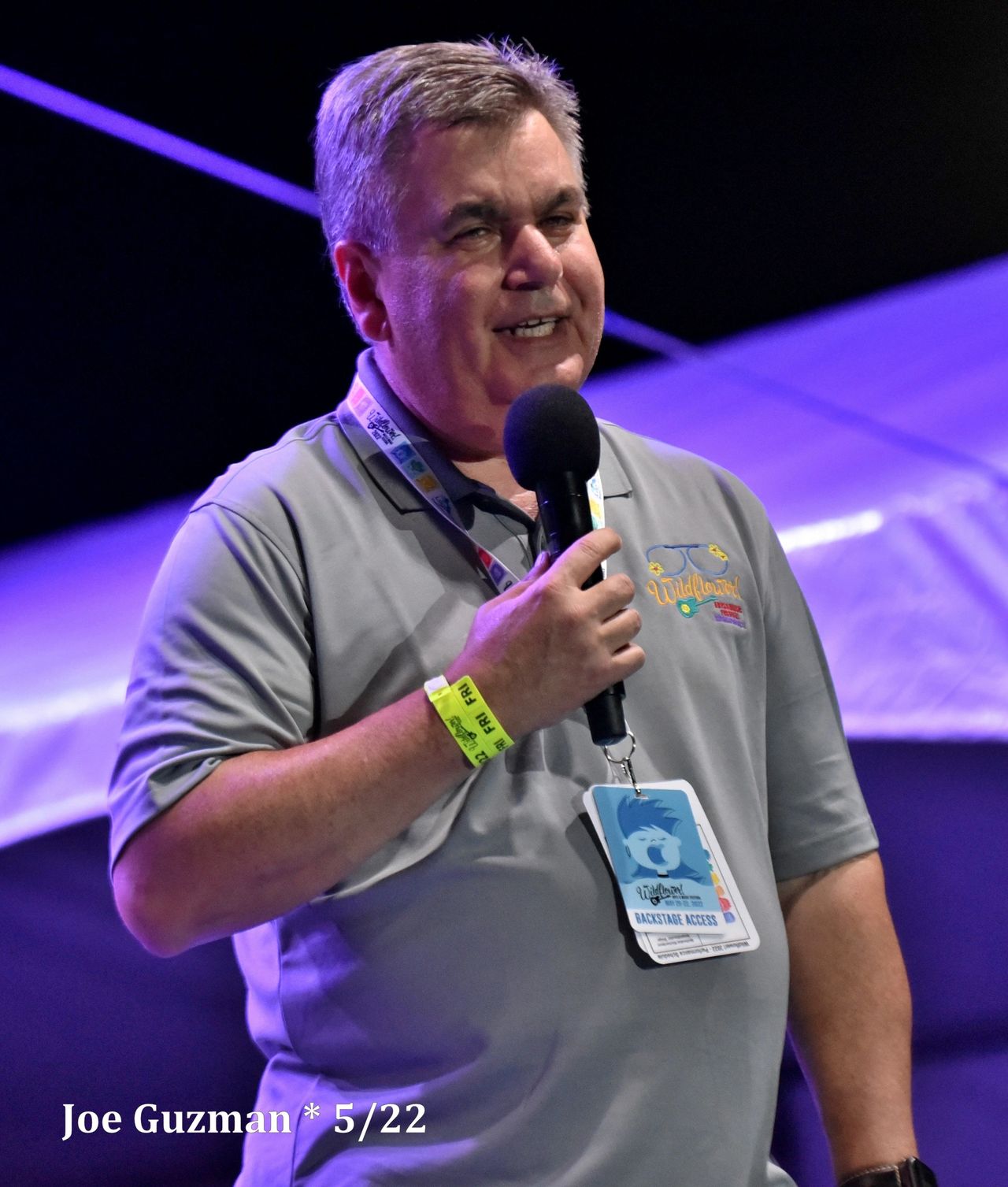 Saturday it got up to 96 degrees before a cold front came thru dropping the temps into the 60s around 7pm with folks scrambling to their cars seeking, jackets, blankets, and windbreakers with winds gusting out of the north thru the buildings causing it to feel colder than it was.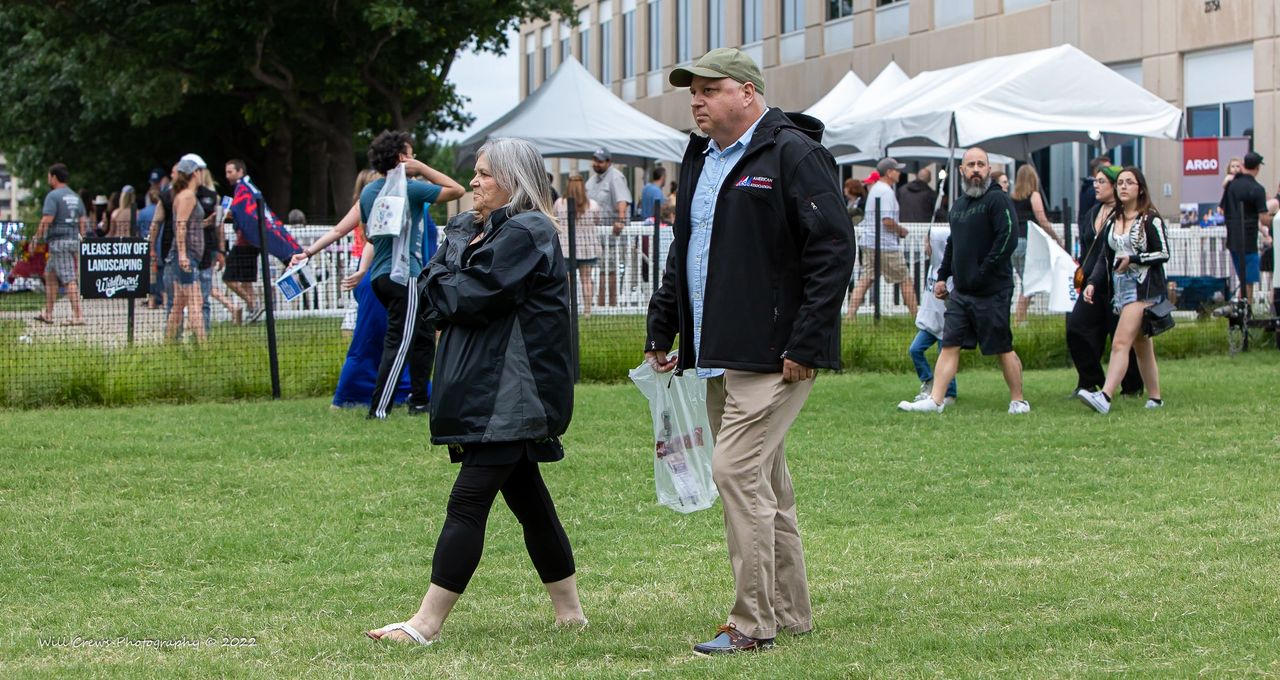 The weather didn't stop folks from showing up in droves all three days, buying arts, crafts, food, and of course beverages, lots of beverages.  Music, music, and more music covering all genres, and the talent was exceptional.  The weather turned out beautiful on Sunday with a little breeze and very little humidity.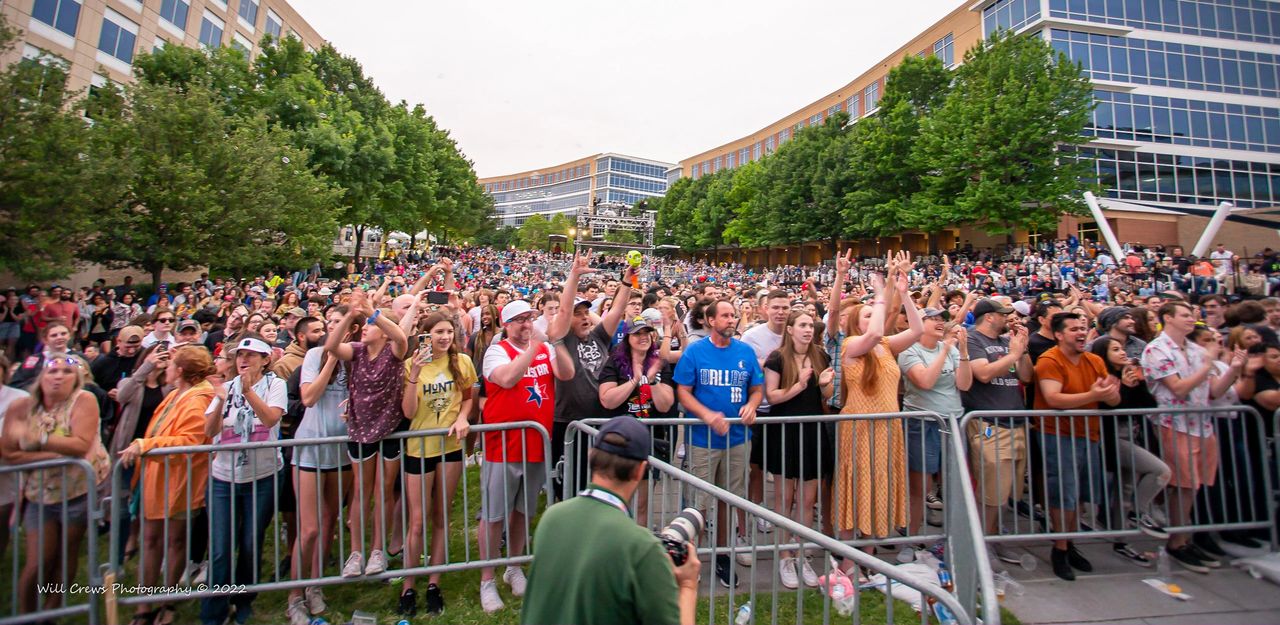 Collective Soul was the featured act on Friday night playing their hits, Who Loves, Precious Declaration, December, Heavy, Why Pt 2, Shine, Better Now, She Said, The World I Know, Right as Rain, The One I Love "a REM cover", Over Me, Gel, Where The River Flows and Lead vocalist Ed Roland did a solo of "Bob Dylan Where are you today" with his acoustic guitar and a harmonica.  They closed out the night with Run. This band has been rocking it for over 30 years and did a fantastic job. Worth the price of a single day ticket by themselves.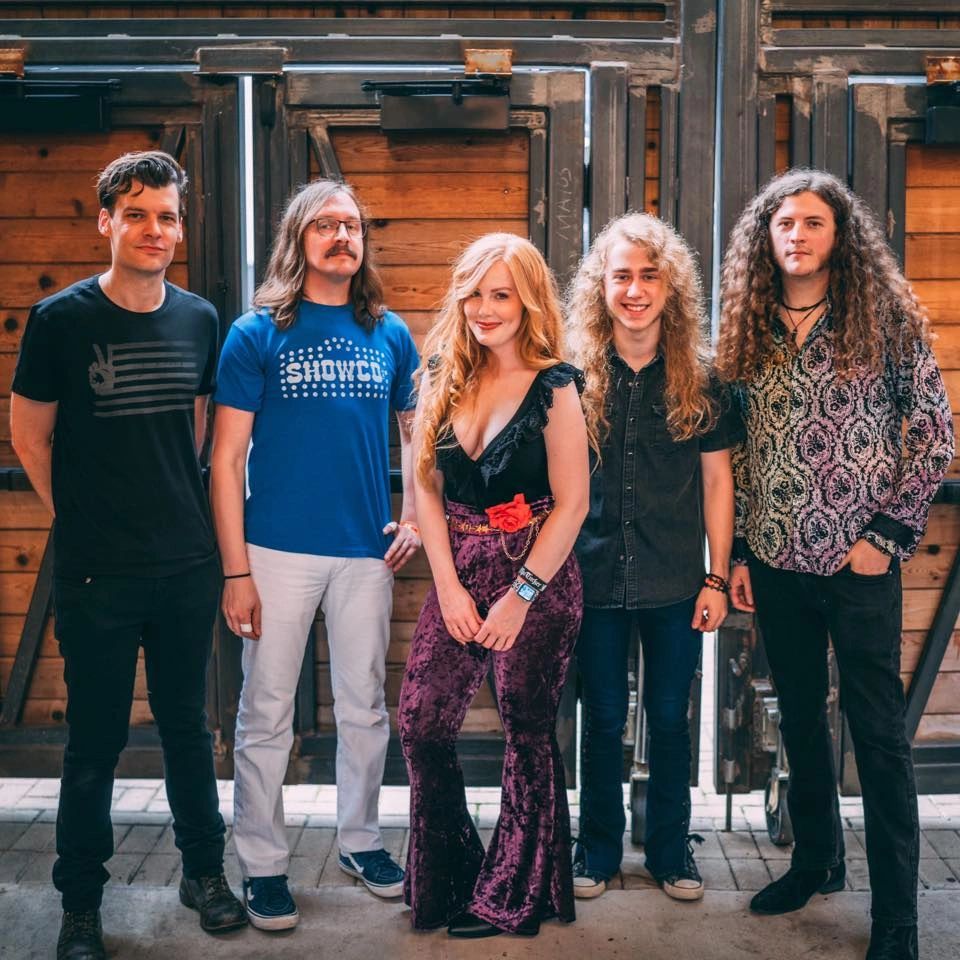 A real highlight of young bands on the 1st day was "The Battle of Evermore: A Led Zeppelin Tribute Experience". Go check them out.
A ton of things going on for everyone besides the great music. The food was fantastic with the likes of Conways Corndogs, Big D's Kettle Corn, Mrs Lively's Southern Cuisine, and American Smokehouse among many others.
Kona Ice was a big seller on Friday and Saturday with steady lines.
Lots of handmade crafts, jewelry, and other artwork.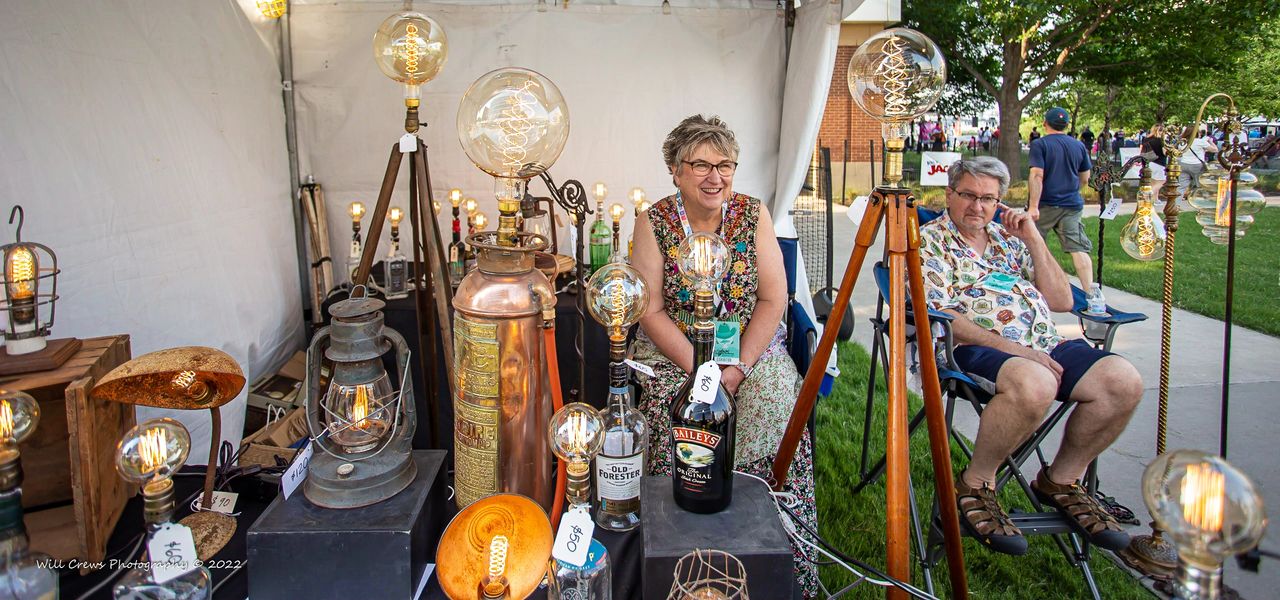 The big winner this weekend was the people of the City of Richardson putting on such a great event, year after year and also the folks showed up to partake in the festivities.  If you didn't make it this year you should put it on the calendar for next year.
---